Paulo C. Chagas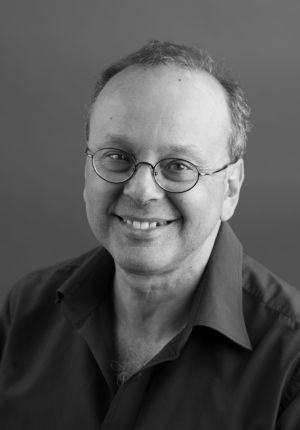 Born in Salvador, Brazil, prolific composer Paulo C. Chagas has created over 190 works in many different forms including stage, orchestra, chamber, choral, percussion, solo instruments, electroacoustic, and multimedia. His award-winning and ambitious productions have been applauded throughout the Americas, Europe, and Asia. After living and working for extended periods in Belgium and Germany, Chagas has resided in the U.S. since 2004.
As a survivor of torture in his early adulthood at the hands of the Brazillian military, it should not be surprising that Chagas' art has been indelibly shaped by such an experience. His music has consistently been born out of experimentation and the desire to use the transcendent power of creation to heal and exemplify a resistance to the darker tendencies of societies, a threat posed by the over-commercialization of art. Chagas' oeuvre explores heterogeneity and richness across cultures.
Chagas first studied at the Universidade de São Paulo and later with Henri Pousseur at the Conservatoire Royal de Musique in Liège and the University of Liège. He then turned his focus toward electronic music, studying at the Hochschule für Musik und Tanz in Cologne, and earned his PhD in Musicology at the Université de Liège.
Among numerous honors, Chagas has received composition prizes from highly esteemed international competitions over the course of his extraordinary career. His piece, Webern: de tempos em tempos won at Rio de Janeiro, while Oddort was honored at l'Opéra Autrement from the Centre Acanthes. Bonfim was selected for the IAMIC Annual List. Chagas has also received commissions from the festival Ars Musica in Brussels, the Bonner Entwicklungswerkstatt für Computermedien, the Deutsches Nationaltheater und Staatskapelle Weimar, Moscow Autumn, MusikTriennale, Oper Bonn, Theaterhaus Stuttgart, WDR Radio Cologne, and the Wittener Tage für Neue Kammermusik.
As sound director and composer-in-residence at the Studio for Electronic Music at WDR Radio Cologne in the 1990s, Paulo C. Chagas conducted research in computer music, algorithmic composition, electronic music, interactivity, multimedia, and sound spatialization. He taught as a visiting lecturer at the Université de Liège in Belgium from 1991–93 and at the Conservatoire Royal de Musique in Liège in 1995–96. He served as a member of the board of directors of the Centre Henri Pousseur in Liège from 1996-2004, and was musical director and composer-in-residence of the Bonn Research Center of Computer Media in Germany.
From 2004-2008, Chagas was Assistant Professor of Composition before being promoted to Professor of Composition in 2008, at the University of California, Riverside. It was there he founded the state-of-the-art Experimental Acoustic Research Studio, a facility designed to modernize interdisciplinary research for electroacoustic music and multimedia. Since 2005 alone, Chagas' music has been extensively performed in dozens of countries in Europe, Asia, and the Americas by distinguished soloists and orchestras alike.
Recent works include commissions by the Symphony Orchestra of the University of São Paulo – OSUSP (Re-soundings, 2021), the Brazilian Symphony Orchestra – OSB (Olhe essas águas …, 2022), the Unicamp Symphony Orchestra (Outros quadros …, 2022) and the Symphony Orchestra of the State of São Paulo – OSESP (A hora das coisas, 2023).
Paulo C. Chagas' scholarly activity has organically evolved alongside his artistic career. He has written a significant number of book chapters, journal articles, and proceedings in his four languages of English, Portuguese, German, and French. His book, Unsayable Music (Leuven University Press, 2014), develops in great detail the main themes of his research, which include electroacoustic and digital music, musical semiotics, and philosophy. He recently edited the book Sounds from Within: Phenomenology and Practice (Springer, 2021) and published the book Zwischen Klängen und Apparaten: zur Theorie und Praxis der elektronischen Musik [Between sounds and apparatuses: theory and practice of electronic music] (Rediroma, 2021).
Chagas developed the concept of telematic audiovisual immersion in collaboration with performers, especially the virtuoso flutist Cássia Carrascoza, with whom he performed more than 50 online concerts in festivals and events hosted in the US, Europe, Brazil, Russia and Japan. Chagas has received several international awards, including recently the prestigious Fulbright Research Award for Berlin. He is currently developing an immersive audiovisual installation for the Humboldt Forum.
Statement:
My compositional philosophy is driven by the belief that a major transformation is occurring in the way we create and experience art and music in today's digital world. Aside from writing for traditional acoustic media, my work makes extensive use of electronic sound and audiovisual media while developing a critical approach to technology in order to achieve transparency and illuminate human thinking and emotion. I hold that art has an ethical mission to provide people the opportunity to observe the world from the outside. Now more than ever, the arts offer myriad possibilities for transcendence while critically engaging with human and social issues.